Evelyn DeCota, Worship Deacon
A traditional worship service, with a contemporary twist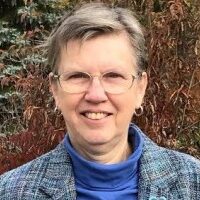 Worshiping God is a commitment to the teachings of Jesus Christ, ministering to the marginalized in our society. Here at DCC we take this responsibility seriously as we worship, learn, pray, and serve.
These elements are intertwined in all we do. Praising God is the focus of our weekly worship service, beginning at 9 a.m. You may attend in person or via our ZOOM link. A recording of the day's service is usually posted on our YouTube channel within a day or two.
Being thankful for God's presence in our lives is the core of the message.
Being mindful of our many blessings, we commit to being the hands and feet of God on this earth,
serving others in our community and our world in whatever capacity we are able.
Worship is only the beginning of being a member of our congregation. We commit every week to service outside the walls of our physical building. "Our service has ended, let our service begin!" is our clarion call each week. Join us for thought provoking messages, awe inspiring music, and an enduring sense of community and belonging. Throughout the year, we offer worship series that cover a wide range of interests, and often reflect what is going on in the world today.
* * *
Evelyn DeCota is a long-time resident of Deerfield, serving as our town librarian for decades.
Now retired, her life revolves around church/community service and cultivating lasting
relationships with her children and grandchildren.