This is one of the things we do best
The Deerfield Food Pantry…
is housed in the church building. It serves the community by providing food the last Friday of each month to those who qualify. The number of clients has varied over the years. To inquire about eligibility call Faith Barry at (603) 463-7800.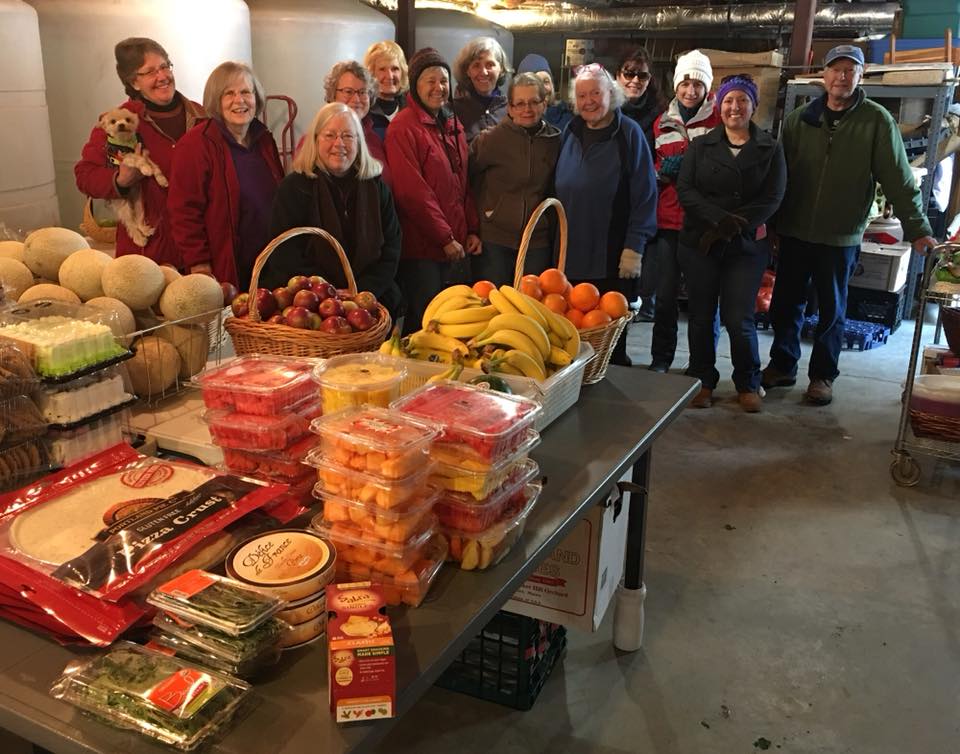 The majority of food distributed…
is from the NH Food Bank and the USDA but local drives by the Boy and Girl Scouts, and Deerfield Community School, as well as donations supplement the offerings.
the church began a Got Lunch Program that delivers weekly groceries for lunch to those children who applied and receive free school lunches. This program is now run under the umbrella of the Food Panty with some donations directed specifically for this project.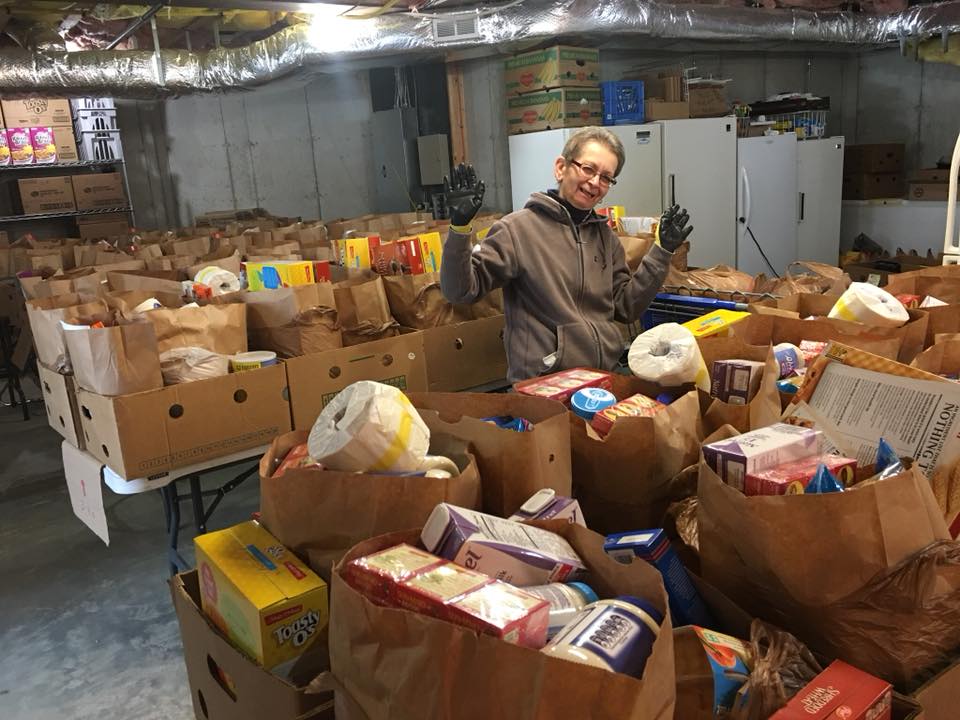 Donations to the Food Pantry or Got Lunch may be made out to Deerfield Food Pantry and mailed to P. O. Box 34 Deerfield, NH 03037
Every October families in town needing assistance with purchasing holiday gifts may submit requests to the Christmas Wish Stars program. An extension of the Food Pantry, it is available for any Deerfield child 16 or younger. Noelle Clark at (603) 303-7513 can answer any questions you may have about this program.
Supporting the hungry is an important mission at the Deerfield Community Church and the last few years our participation in a fall Crop Walk has included a number of enthusiastic walkers who raised substantial funds. A portion of the funds raised come back to support our Food Pantry while the remaining funds fight hunger around the world.