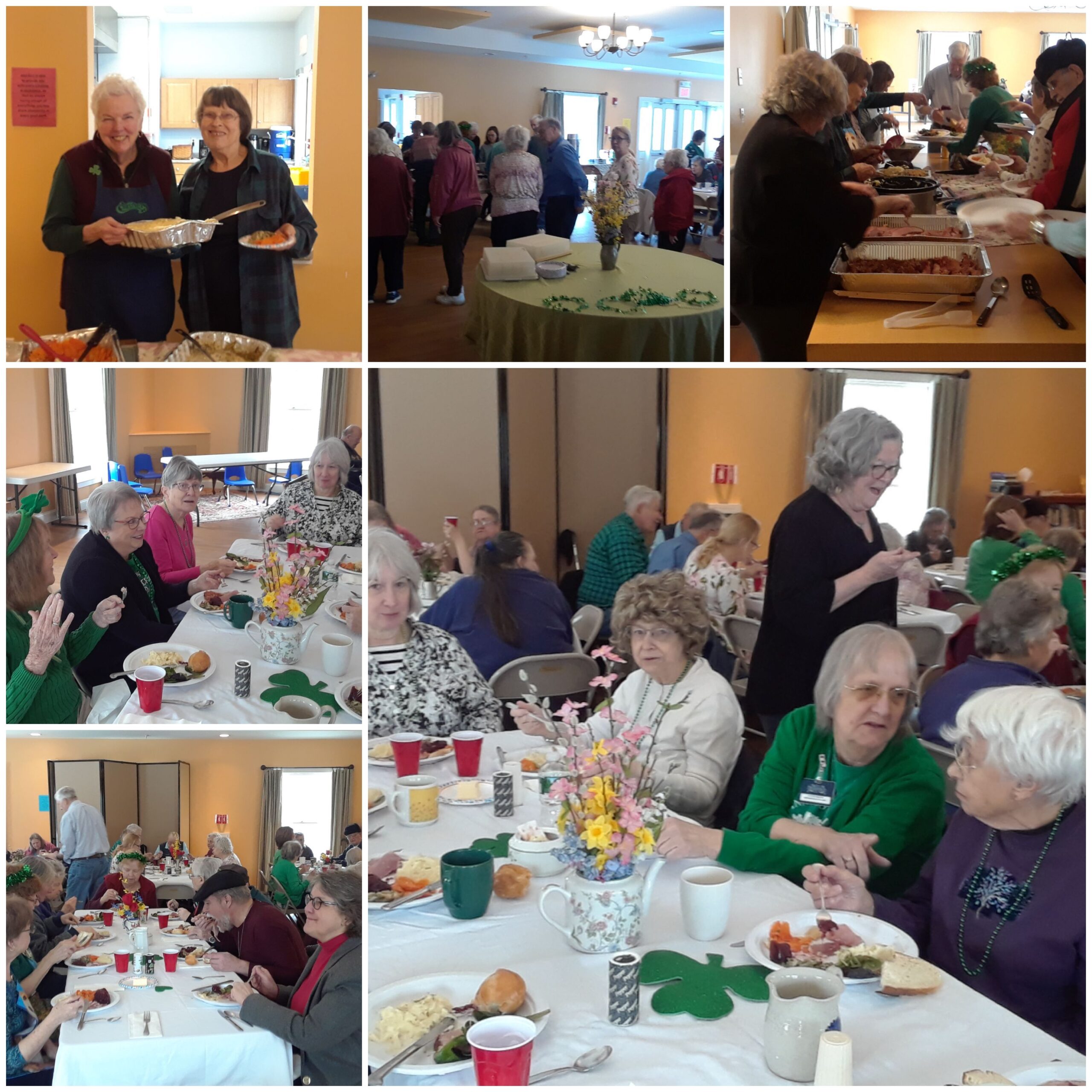 Facility Use
As a Christian church, we seek to extend the hand of fellowship to people throughout our larger community as they seek to do good work and to enjoy friends and family. Thus, having excellent meeting and function rooms that are available to everyone in Deerfield has been one of the goals of our church's facilities plan.
The idea of a sizeable addition to our historic sanctuary gained momentum in the 1990s, and the dream finally was realized when our new Parish Hall addition opened in 2006. Now several gatherings can take place in our space at the same time. Options for use include the Great Room (standing capacity 220), a well-designed kitchen, our first-floor octagonal parlor meeting room, and four spacious class/meeting rooms on the second floor .
Many non-profit groups use our building free of charge or for a modest charge to offset utilities, subject to approval by our governing board. Some of these groups offer support by holding work days to clean or maintain the property.
Private teachers and others receiving payment from participants may use rooms for reasonable rates, providing the program does not conflict with the church's overall mission and values. In addition, individuals may rent rooms on a one-time basis for events such as birthday parties, anniversary celebrations, showers, and receptions.
After each use, the building must be left clean and in good order. Alcohol is prohibited on church property, and smoking is limited to outdoors. Additional information — including printed material about rates, policies, procedures, and rental agreements — may be requested from our church Administrative Assistant at 463-7734 or [email protected]